A nolle prosequi, sometimes referred to as a nol pros, is a special type of disposition or outcome in a criminal or serious traffic case. Its origins can be traced back to 1681 in the Latin language, and literally translated, it means "to be unwilling to pursue." See Merriam-Webster. When a nolle prosequi is entered in a case as to a criminal charge or serious traffic charge, it means that the State has decided not to prosecute that charge. In short, a nolle prosequi is the dismissal of a charge by the State.
What is a Disposition by Nolle Prosequi?
Under Md. Rule 4-247, only the Office of the State's Attorney may terminate a prosecution on a charge and dismiss the charge by entering a nolle prosequi on the record in open court. The Defendant does not need to be present in court when the nolle prosequi is entered, but if neither the Defendant nor the Defendant's attorney is present, then the court clerk shall send notice to the Defendant, if the Defendant's whereabouts are known, and to the Defendant's attorney of record. Notice shall not be sent if either the Defendant or the Defendant's attorney was present in court when the nolle prosequi was entered. If notice is required, the court clerk may send one notice that lists all of the charges that were dismissed.
What is the Effect of a Nolle Prosequi?
Again, looking to Md. Rule 4-247, when the Office of the State's Attorney has entered a nolle prosequi as to a charge, any conditions of pre-trial release on that charge are effectively terminated, and any bail bond posted for the Defendant on that charge shall be released. The court clerk shall take the action necessary to recall or revoke any outstanding warrant or detainer that could lead to the arrest or detention of the Defendant because of that charge. Most importantly, the entry of a nolle prosequi generally means that a Defendant can immediately start the process to have the charge expunged or removed from his or her criminal record provided that the Defendant's case is otherwise eligible for expungement.
Baltimore County, MD Criminal Defense Attorney
Contact our office today to schedule a free consultation if you have been charged with a criminal or serious traffic offense. Our Baltimore County, MD experienced criminal defense attorney can meet with you in-person to discuss your case or discuss your case with you over the phone at a time that is convenient for you. During your free consultation, our experienced criminal defense attorney will discuss the facts of your case, possible defenses and defense strategies, and whether it may be possible to get a nolle prosequi in your case.
You will not find a more understanding, professional, and attentive lawyer. At no time did I ever feel left in the dark about what was going on or that Mr. Shepard did not have my best interest at heart. He really knocked it out of the park. I could not have hoped for a better outcome with my case for myself and my family.
Steve was the light at the end of the tunnel for me. He was very professional and friendly throughout my entire experience, while also being very knowledgeable about everything that my case involved. Thanks to him I left a free man. I highly recommend him!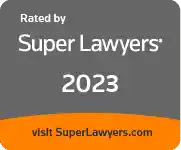 Super Lawyers "Rising Star" 2023 Honoree
Super Lawyers is a rating service of lawyers from more than 70 practice areas who have attained a high-degree of peer recognition and professional achievement. The patented selection process includes independent research, peer nominations, and peer evaluations. To read more about the Super Lawyers selection process, click here.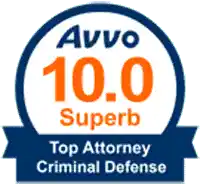 Avvo Rated 10.0 for Criminal Defense
Avvo is one of the leading attorney directory listing services on the web. Avvo has ratings, reviews, and disciplinary records for lawyers in nearly every state. Avvo rates attorneys using a model that considers information that the attorney has included on their profile in addition to the information that Avvo collects from state bar associations and other organizations that license legal professionals. To read more about the Avvo rating system, click here.