Baltimore County Criminal Defense & DUI Defense Attorney
Baltimore County Criminal Defense & DUI/DWI Defense Attorney
Serving Towson, MD and Surrounding Baltimore Areas
Serving Baltimore County and Surrounding Areas
Towson | Essex | Catonsville
Towson | Essex | Catonsville
Looking for an experienced criminal defense attorney near you? Does your name appear on the Maryland Judiciary Case Search website? The Law Office of Stephen P. Shepard, LLC makes aggressive criminal defense and DUI/DWI defense both available and affordable to folks throughout Baltimore County, MD and surrounding areas. Baltimore County, MD criminal defense and DUI/DWI defense attorney Stephen P. Shepard's extensive experience in handling a variety of cases, his dedication to aggressively defending the rights of those accused of crimes, and his underlying sense of compassion towards the people he represents are what define him and his philosophical approach to legal representation.
Contact our office today for a free consultation with an attorney if you have been charged with a criminal offense, received a DUI/DWI or serious traffic citation, or have been accused of violating your probation.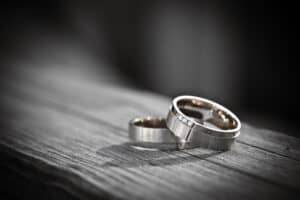 With certain exceptions and limitations, the spousal privilege provides that the spouse of a Defendant on trial for a crime may not be compelled or forced to testify as an adverse witness against the Defendant spouse. See Md. Code Courts and Judicial Proceedings 9-106. It most commonly arises in cases
Read More »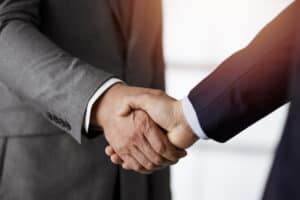 A conspiracy exists when two or more people enter into an agreement with one another to accomplish a criminal or unlawful purpose or to accomplish a lawful purpose by criminal or unlawful means. A conspiracy to commit a crime is, by itself, a separate criminal offense in the State of
Read More »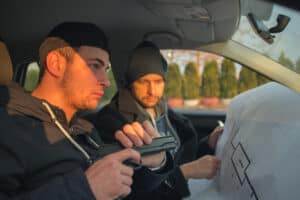 Aiding and abetting is a common law theory of criminal liability. A person who is an aider and abettor may be guilty of the principal offense even though he or she did not personally commit the action(s) or omission(s) constituting the principal offense. In other words, an aider and abettor
Read More »
CONTACT A DEFENSE ATTORNEY
keyboard_arrow_leftPrevious
Nextkeyboard_arrow_right
CRIMINAL DEFENSE AREAS OF PRACTICE
HIGHLY-REVIEWED TOWSON CRIMINAL DEFENSE ATTORNEY
You will not find a more understanding, professional, and attentive lawyer. At no time did I ever feel left in the dark about what was going on or that Mr. Shepard did not have my best interest at heart. He really knocked it out of the park. I could not have hoped for a better outcome with my case for myself and my family.
Steve was the light at the end of the tunnel for me. He was very professional and friendly throughout my entire experience, while also being very knowledgeable about everything that my case involved. Thanks to him I left a free man. I highly recommend him!
CONTACT OUR OFFICE FOR A FREE CONSULTATION
We are pleased to offer the following amenities at our Towson, MD office:
Unisex restroom

Family conference/waiting area
Cellphone charging stations
keyboard_arrow_leftPrevious
Nextkeyboard_arrow_right