Baltimore County Criminal Defense & DUI Defense Attorney
Towson | Essex | Catonsville
Baltimore County Criminal Defense & DUI/DWI Defense Attorney
Serving Towson, MD and Surrounding Baltimore Areas
Serving Towson, MD and Surrounding Baltimore Areas
Towson | Essex | Catonsville
Are you facing criminal charges and need an award-winning criminal defense attorney to fight for you?  Does your name appear on the Maryland Judiciary Case Search website? The Law Office of Stephen P. Shepard, LLC makes aggressive criminal defense and DUI/DWI defense both available and affordable to folks throughout Baltimore County, MD and surrounding areas. Towson, MD criminal defense and DUI/DWI defense attorney Stephen P. Shepard's extensive experience in handling a variety of criminal cases, his dedication to aggressively defending the rights of those accused of crimes, and his underlying sense of compassion towards the people he represents are what define him and his philosophical approach to criminal defense representation.
If you are facing criminal charges, you need an experienced criminal defense attorney to protect your rights and fight for your future.  We understand the stress and uncertainty that comes with being accused of a crime, and we are here to help you every step of the way.  Our legal team will provide personalized attention and aggressive representation to ensure the best possible outcome for your case.  With our expertise and commitment to our clients, you can trust us to defend your rights and protect your future.  Do not wait another moment to secure the legal help you need.  Contact us now and let us fight for you!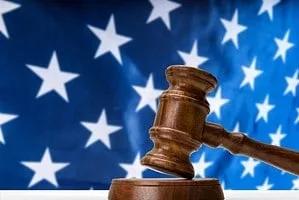 For anyone involved in the criminal justice system for the first time, the process can feel extremely overwhelming and confusing. As a criminal defense attorney in Towson, Maryland, I regularly guide clients through this maze. One crucial step is the 'initial appearance.' This blog post will provide an overview of
Read More »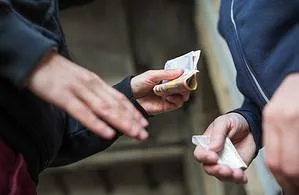 In the realm of criminal law, one of the most serious offenses is drug-related crimes, particularly possession with intent to distribute. This article aims to shed light on this crime as it is defined and prosecuted in the state of Maryland. What is Possession with Intent to Distribute? Possession with
Read More »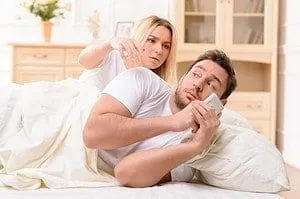 Introduction In the age of smartphones and ubiquitous internet, sharing intimate images and videos is a common practice among consenting adults. However, when these images are shared without consent, it becomes a grave issue, known as 'revenge porn'. This post will delve into the laws of Maryland regarding revenge porn,
Read More »
CONTACT A DEFENSE ATTORNEY
keyboard_arrow_leftPrevious
Nextkeyboard_arrow_right
CRIMINAL DEFENSE AREAS OF PRACTICE
Choose a Local Criminal Defense Attorney
Choosing the right criminal defense attorney is a crucial step in protecting your rights and freedom. As a local attorney based in Towson, MD, our criminal defense law firm is positioned to provide an experienced, personalized, and dedicated defense for its clients.
One of the key benefits of hiring a local attorney is the deep understanding of state and local laws. This knowledge, coupled with familiarity with local legal procedures and customs, ensures that you're not just getting a legal representative, but an expert who can provide advice tailored to your unique situation. Moreover, having a grasp of local law enforcement practices and prosecutorial trends aids significantly in strategizing your defense.
Another advantage lies in the established relationships within the local courts. Years of interaction with judges, prosecutors, and court staff gives a local attorney insight into their styles and preferences, which can influence case strategy. Knowing how local prosecutors build their cases allows an effective counter-strategy to be prepared.
Accessibility is another strong point for hiring locally. Being based nearby means our attorney is readily available for meetings, consultations, and answering any questions promptly. This ensures that communication is easy, timely, and you are always updated about your case.
Lastly, hiring locally is often more cost-effective, with fewer overhead and travel expenses, savings that can be passed on to you.
CONTACT OUR OFFICE FOR A CONSULTATION
We are pleased to offer the following amenities at our Towson, MD office:
Unisex restroom

Family conference/waiting area
Cellphone charging stations
keyboard_arrow_leftPrevious
Nextkeyboard_arrow_right