Domestic Violence Attorney
What is Domestic Violence?
Generally speaking, domestic violence is defined as the mistreatment of one family member or intimate partner by another.  In the State of Maryland, domestic violence is not itself a crime per se.  Instead, domestic violence refers to a cluster of criminal offenses that include first-degree assault, second-degree assault, and reckless endangerment.  
Possible Defenses to a Domestic Violence Charge
Self defense
Defense of others
Mutual affray
Alibi
Contact a Domestic Violence Attorney
Contact an experienced domestic violence attorney today if you or a loved one have been charged with the crime of domestic violence.  With an office located in the heart of Towson, Maryland, we serve folks throughout Baltimore County, Maryland and surrounding nearby areas.  We offer free phone or office consultations, and we offer jail consultations for a fee.  Please use the form below to contact us and someone from our office will reach back out to you.
keyboard_arrow_leftPrevious
Nextkeyboard_arrow_right
Mr. Shepard is an amazing attorney as well as a person. He goes above and beyond for his clients, and does whatever he can to help them. He is extremely knowledgeable regarding all aspects of the law, unlike many other attorneys. He is willing to work with people financially. I have never met any other defense attorney that doesn't do this job mostly for monetary gain. I HIGHLY recommend him to anyone who is looking for a standout attorney, that cares deeply about, and helping his clients.
Stephen was knowledgeable and caring through out the whole process. To say he went above and beyond is an understatement. If you need a criminal defense attorney you need to hire Stephen. It will be one of the best decisions you will ever make.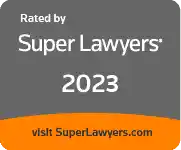 Super Lawyers "Rising Star" 2023 Honoree
Super Lawyers is a rating service of lawyers from more than 70 practice areas who have attained a high-degree of peer recognition and professional achievement. The patented selection process includes independent research, peer nominations, and peer evaluations. To read more about the Super Lawyers selection process, click here.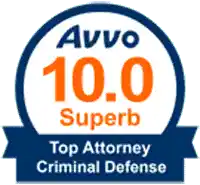 Avvo Rated 10.0 for Criminal Defense
Avvo is one of the leading attorney directory listing services on the web. Avvo has ratings, reviews, and disciplinary records for lawyers in nearly every state. Avvo rates attorneys using a model that considers information that the attorney has included on their profile in addition to the information that Avvo collects from state bar associations and other organizations that license legal professionals. To read more about the Avvo rating system, click here.