First-degree assault a serious criminal offense that is committed when a person causes or attempts to cause a serious physical injury to another person without legal justification. Conduct that would normally be considered a second-degree assault that is coupled with the use of a firearm is also considered to be an assault in the first degree. See Md. Code Criminal Law 3-202.
What is a Serious Physical Injury?
A serious physical injury is one that creates a substantial risk of death to another person, causes serious permanent or prolonged disfigurement to another person, or causes another person to suffer serious permanent or prolonged loss or impairment of the function of any bodily member or organ. See Md. Code Criminal Law 3-201. In determining whether there was a serious physical injury, Maryland courts primary focus on the nature and extent of the injury itself, not how the alleged victim responded to medical treatment. Additionally, the State must prove that the Defendant had the specific intent to cause a serious physical injury to another person to be convicted of first-degree assault. This means that the State must prove that the Defendant knowingly committed or attempted to commit the first-degree assault intending a specific result, namely a serious physical injury. Whether the Defendant had the specific intent that is necessary to prove he or she committed a first-degree assault is evaluated based on all of the circumstances surrounding the case, including any of the Defendant's statements or actions.
When is First-Degree Assault Legally Justified?
Maryland does not generally recognize consent as a defense to a charge of first-degree assault. In other words, it is generally not a defense if a person agrees or gives permission for the Defendant to inflict a serious physical injury to him or her. However, the defenses of duress, defense of others, and self defense may be applicable to a charge of assault in the first degree.
What is the Penalty for First-Degree Assault?
Assault in the first degree is a felony offense in Maryland that is punishable by a period of active incarceration of up to 25 years. In addition to possible jail time, a felony conviction for first-degree assault may carry certain collateral consequences; such as barriers to certain types of employment, a prohibition on the right to own or possess a firearm, and possible immigration consequences. See The National Inventory of Collateral Consequences of Conviction for a more detailed list of possible collateral consequences.
Baltimore County, MD First-Degree Assault Attorney
Contact our office to meet with an experienced Baltimore County, MD criminal defense attorney during a free consultation to discuss your case and possible defenses if you have been charged with the crime of assault in the first degree. Our criminal defense attorney can work closely with you to bring out the facts of your case, present your case in the best possible light, and assert any applicable defenses. Even if your case does not go to trial, our criminal defense attorney can help you avoid a possible conviction on your record or, at the very least, minimize the consequences of a criminal conviction for first-degree assault.
Mr. Shepard is an amazing attorney as well as a person. He goes above and beyond for his clients, and does whatever he can to help them. He is extremely knowledgeable regarding all aspects of the law, unlike many other attorneys. He is willing to work with people financially. I have never met any other defense attorney that doesn't do this job mostly for monetary gain. I HIGHLY recommend him to anyone who is looking for a standout attorney, that cares deeply about, and helping his clients.
Stephen was knowledgeable and caring through out the whole process. To say he went above and beyond is an understatement. If you need a criminal defense attorney you need to hire Stephen. It will be one of the best decisions you will ever make.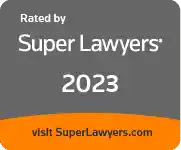 Super Lawyers "Rising Star" 2023 Honoree
Super Lawyers is a rating service of lawyers from more than 70 practice areas who have attained a high-degree of peer recognition and professional achievement. The patented selection process includes independent research, peer nominations, and peer evaluations. To read more about the Super Lawyers selection process, click here.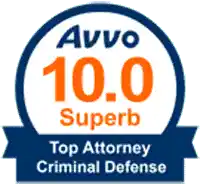 Avvo Rated 10.0 for Criminal Defense
Avvo is one of the leading attorney directory listing services on the web. Avvo has ratings, reviews, and disciplinary records for lawyers in nearly every state. Avvo rates attorneys using a model that considers information that the attorney has included on their profile in addition to the information that Avvo collects from state bar associations and other organizations that license legal professionals. To read more about the Avvo rating system, click here.