Within 90 days from the date of sentencing, a Defendant in a criminal or serious traffic case in either District or Circuit Court may file a motion for modification and/or reduction of sentence pursuant to Md. Rule 4-345 asking the court to essentially reconsider or modify the Defendant's sentence in some way.
Can the Judge Increase My Sentence?
No. Despite popular belief, there is absolutely no risk in filing a motion for modification and/or reduction of sentence because the judge cannot by law increase the Defendant's sentence. The very worst that can happen is that the judge denies the motion and the Defendant's sentence remains the same.
Do I Need an Attorney for a Modification of Sentence?
Many people ask whether or not they need a criminal defense attorney to assist them with preparing and filing a motion for modification and/or reduction of sentence. The short answer is no, a Defendant may choose to file the motion pro se. A blank motion form can be found on the Maryland judiciary website by clicking here. However, an experienced criminal defense attorney will know how to properly draft the motion, the likelihood that it will be granted, general strategies to increase the likelihood that it will be granted, and how to zealously represent you at a hearing on the motion if one is granted.
What Does it Mean to Hold the Motion Sub-Curia?
In some cases, there may be a strategic advantage to asking the court to hold a motion for modification and/or reduction of sentence sub-curia. Sub-Curia is a Latin legal term that literally means "under law." Practically speaking, a motion for modification and/or reduction of sentence that is filed and requested to be held sub-curia means that a Defendant is asking the judge to hold the motion without ruling on it until a hearing is requested on the motion. The judge may hold the motion sub-curia for up to five years.
Modification of Sentence Attorney in Towson, MD
Contact our office today for a free consultation with an experienced criminal defense attorney to discuss how a motion for modification and/or reduction of sentence may be beneficial to you in your case. During your free consultation, our principal attorney will discuss the sentence that you received, how you would like it to be changed, and the likelihood of achieving your goals with regard to your sentence.
You will not find a more understanding, professional, and attentive lawyer. At no time did I ever feel left in the dark about what was going on or that Mr. Shepard did not have my best interest at heart. He really knocked it out of the park. I could not have hoped for a better outcome with my case for myself and my family.
Steve was the light at the end of the tunnel for me. He was very professional and friendly throughout my entire experience, while also being very knowledgeable about everything that my case involved. Thanks to him I left a free man. I highly recommend him!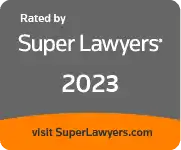 Super Lawyers "Rising Star" 2023 Honoree
Super Lawyers is a rating service of lawyers from more than 70 practice areas who have attained a high-degree of peer recognition and professional achievement. The patented selection process includes independent research, peer nominations, and peer evaluations. To read more about the Super Lawyers selection process, click here.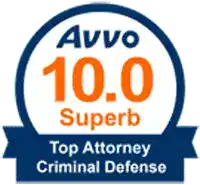 Avvo Rated 10.0 for Criminal Defense
Avvo is one of the leading attorney directory listing services on the web. Avvo has ratings, reviews, and disciplinary records for lawyers in nearly every state. Avvo rates attorneys using a model that considers information that the attorney has included on their profile in addition to the information that Avvo collects from state bar associations and other organizations that license legal professionals. To read more about the Avvo rating system, click here.